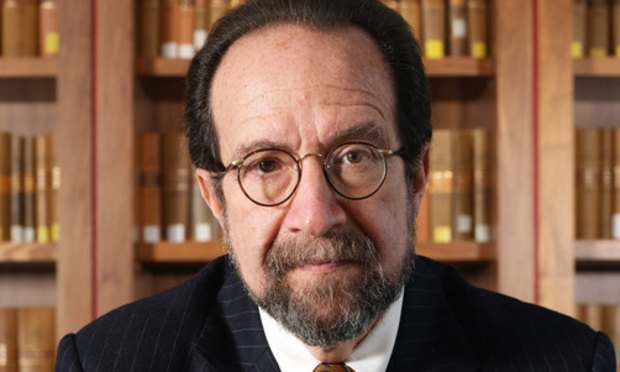 – Jeffrey Golden, regarded as "Mr Derivatives" and often credited with having "written the law on derivatives", has been a leading pioneer in bringing the OTC derivatives industry to where it is today –
07 September 2020: The global fintech and legal data consultancy, D2 Legal Technology (D2LT), is pleased to announce the addition of Jeffrey Golden as a Senior Advisor to drive D2LT's strategic netting, smart legal opinion and document digitisation initiatives.
Highly respected within the OTC derivatives market, Golden is the founder of and currently Chair Emeritus at The P.R.I.M.E. Finance Foundation in The Hague and a member of the Foundation's Panel of Recognised International Market Experts in Finance. Golden is also Joint Head of Chambers at 3 Hare Court and an Honorary Fellow and Member of Court at the London School of Economics and Political Science, where he was previously Visiting Professor in the Law Department.
After 15 years with the leading Wall Street practice of Cravath, Swaine & Moore, Golden joined law firm Allen & Overy LLP as a partner in 1994, being the founding partner and steering the growth of the firm's US law practice and helping to establish Allen & Overy as a leading derivatives practice. Golden has also worked closely with the International Swaps and Derivatives Association (ISDA) since its inception, including being a principal author of all iterations of ISDA's Master Agreement, a document referred to by Risk Magazine in 2007 as "the single most important standard form contract on which business is done internationally today" [i], without which it is unlikely that OTC derivatives would constitute the notional volumes they do today. Credited with "inventing" the ISDA Protocol, a multilateral amendment mechanism allowing large-scale standard amendments to be made to bilateral contracts between adhering parties now widely used and copied in the financial markets, Golden's early work with ISDA brought innovation in terms of its documentation architecture and at the same time fostered the development of global law reform in support of the concept of close-out netting.
Akber Datoo, CEO, D2 Legal Technology, comments: "I am thrilled that Jeff's experience will now be available to D2LT at such a crucial time for document and legal opinion digitisation in the capital markets industry, which continues to be D2LT's focus. Jeff has been an innovator and pioneering light for the industry for over three decades and will be a very valuable member of the team to guide our trailblazing work in this area with trade associations such as ISDA and ISLA, as well as our exciting smart legal opinion work with industry and academia."
Golden adds: "D2LT has shown thought leadership, which has had a big impact on the industry in a relatively short period of time, and I'm pleased to join forces with the company as it seeks to grow from strength to strength. I shall be glad too if my own industry experience can contribute further to D2LT's already strong LegalTech and FinTech offering in areas such as their close-out netting initiative, a topic that is dear to me given its importance to financial stability and legal certainty."
Golden's reputation within the industry has been cemented by numerous accolades. In 2017, Golden was called as an Honorary Master of the Bench of the Honourable Society of Middle Temple, and, in 2019, he was awarded the American Bar Association International Lifetime Achievement Award.  Other recent awards for Golden, his projects and his law firm teams include The Halsbury Rule of Law Award 2020 – P.R.I.M.E. Finance; The Legal 500 Inaugural Arbitration Powerlist 2018; Best Newcomer 2012 – P.R.I.M.E. Finance; Derivatives Law Firm of the Year 2009, 2008, 2007, 2006 and 2005; FT Innovative Lawyers Award 2007; and Capital Markets Team of the Year 1998. Golden has topped the rankings for derivatives lawyers in leading law firm directories and has been cited as "Mr Derivatives" and even credited with having "written the law on derivatives".
Datoo concludes: "D2LT has experienced rapid global growth in the last few years and our work with banks, asset managers and industry bodies has received great recognition. We're extremely excited to benefit from Jeff's energy, strategic advice and vision."
About D2 Legal Technology
Award-winning legal data consultancy, D2 Legal Technology (D2LT), sits at the intersection of FinTech and LegalTech, advising firms on the use of technology to unlock business value through legal change. Founded in 2011, today D2LT is at the forefront of assisting firms with expert solutions relating to legal agreement and opinion digitisation and data management, data privacy and protection, technology and process, assisting its clients across Europe, the US and APAC regions. D2LT was awarded first place in the Data, Knowledge and Intelligence category of the FT Innovative Lawyers Awards in 2017 and the FT Intelligent Business Awards in 2019, and has been recognised in many other industry awards, such as The Lawyer and Legal Week for its transformative work in the changing face of legal services.
[i] 'Landmark Development: the ISDA Master Agreement (1993)', Risk Magazine, 1st July 2007