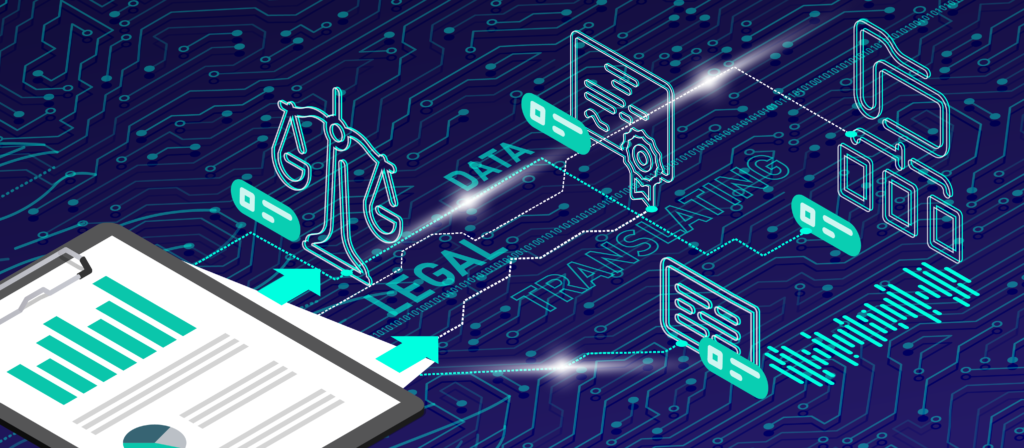 It is a given that law firms and lawyers must embrace new technology. Yet despite the headline grabbing new technology investments within private practice, the biggest innovators need to be in house teams – with their focus being not solely on efficiency gains but in leveraging digitisation and data-connectivity to streamline and de-duplicate in a bid to create flexible and enduring service models that are, critically, embedded within business operations.
Just look at the $millions being invested by JP Morgan in Artificial Intelligence (AI) and the cloud, and the massive value being created by Tier 1 firms using data driven models to embed legal counsel within key operations to minimise exposure and gain regulatory capital benefits.
As growing numbers of organisations consider a fundamentally new way of empowering the legal function, opting for a radical, ground-up rethink rather than incremental change onto a weak legacy model, Akber Datoo, Founder and Managing Partner, D2 Legal Technology, considers the new legal digital agenda.
Introduction
It may be over a decade since Richard Susskind raised the spectre of technology replacing lawyers with the sensitively titled book, "The End of Lawyers", but the arrival of commercially viable Artificial Intelligence (AI) solutions has, quite suddenly, begun to make the vision look ever more real. AI is, of course, just a very small component of the innovative technology solutions that are beginning to transform not only the law but every other profession, as collectively we face up to the disruption created by the accessibility of technology, availability of data and processing power – all coupled with an unprecedented pace of change in regulation, escalating information demands and rising client service expectations.
As in any 'information processing' based profession, there are significant automation opportunities within the law: there are many ways that technology can be used to follow the clearly defined rules, precedents and checklists that comprise much of the day to day legal activity. While Virtual Negotiators and Smart Contracts may be some way off in the future, change is already occurring as law firms and general counsel within industry move beyond eDiscovery tools within litigation and consider the role of predictive analytics to improve market insight.
And while an essentially cautious and conservative industry has, to date, resisted any significant degree of digitally driven change, it is good to see growing numbers of lawyers, both in-house and in private practice, actively explore the concept of the digital legal department – albeit after some media provocation.
In-House Advantage
The question arises, however, as to whether organisations have truly understood the new digital agenda – or how to respond to digital disruption. Within private practice, for example, despite the high profile announcements of technology investments that hit the headlines weekly, there is little real evidence of substantial innovation led process change.
In part, it is because private practice operates at arm's length from the clients and business owners and does not fully grasp the operational and business complexities at a detailed level. But this also reflects the fact that a focus on efficiency alone is a mistake. New digital innovation is set to be a game changer for very different reasons: this is not just about the use of automation to reduce headcount or drastically minimise fees. It is about delivering business value and, critically, bringing legal teams out of the ivory towers and fundamentally into the business mix. This needs not only the use of technology, but a critical examination of the business need, and the current processes used to try and meet that need.
The new model should be about using digitisation to become data driven, to add business context to legal activity. And that is where the in-house team has the edge: it is with real time insight into the business implications of provisions within a contract negotiation, for example, that an in-house legal team can become a far more valuable corporate asset. With business context delivered by the ability to combine digitised contract information with transaction, client, product and risk data inputs, legal counsel can embark upon far more informed negotiation that reflects exposure and value and, as a result, become far more embedded within the organisation.
In Practice
There are, indeed, a number of in-house legal teams that are leading the way. For example, JP Morgan has made headlines for its significant investment in AI. The firm is using an AI tool called Contract Intelligence (COIN) to review and score relatively simple commercial loan agreements – reviewing in seconds documents that took upwards of thirty hours for a lawyer or loan officer previously.
But the firm is not alone in its use of technology to drive considerable value. Tier 1 banks and asset managers are increasingly looking to combine trading master agreement data with a raft of other business data, including transactions and client data, to gain significant additional commercial value, for instance by pricing in the specific contractual terms agreed with the counterparty, such as termination rights and rating downgrade triggers (given their impact of liquidity and regulatory capital).
A good example of the drive to more granular understating of firm risks is the way some leading investment banks are creating netting determination rules engines that codify and reflect the complex insolvency analysis contained within a close-out netting opinion – from the agreements and counterparty types covered in the opinion, to the clauses stated to be required in related master agreements in order for a positive netting determination to be arrived at – effectively transforming an under-used piece of black-letter law advice into an invaluable business resource. The use of digitisation to turn what was previously a one off document – albeit an incredibly complex, often 100 page plus document – into a vital data-driven approach to regulatory capital management and RWA reduction is worth hundreds of times more than efficiency gains from speeding up the work of the legal team. And it is this business-embedded, data driven approach, more than pure efficiency benefits, that should be underpinning organisations' considerations as they build the legal department of the future.
Conclusion
As the gap between the innovators and laggards begins to grow, the onus is on every legal practitioner to create and align to a strategic vision – one that recognises the need for process change as much as technology investment. This is not a case of tinkering around the edges or deploying one-off 'innovative' technologies to create small efficiency gains or to tick a box on a management KPI on digital change.
The new legal digital agenda is a chance to bring legal counsel further into the business and use digitisation and data connectivity to achieve hyper-awareness both pre and post trade. With realtime recognition of key events and how they may affect a position, prompting a need for contract review or counterparty communication, organisations can leverage an empowered legal team to drive measurable new value. The greatest risk is inaction.