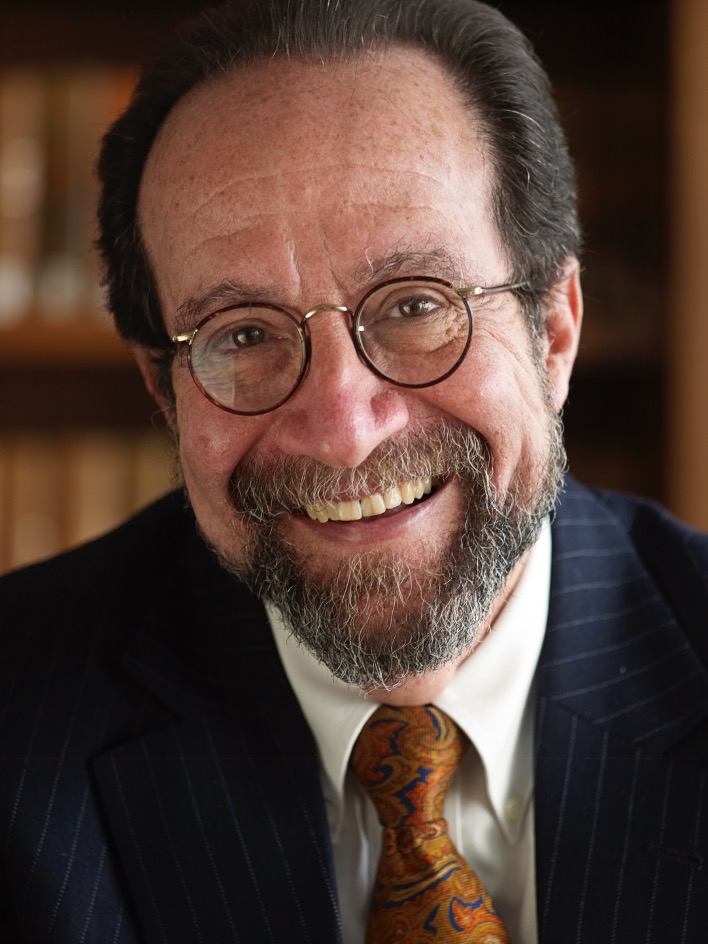 Jeffrey Golden KC (Hon)
Senior Advisor
London
Bio
Jeffrey Golden KC (Hon) is Founder and Chair Emeritus of The P.R.I.M.E. Finance Foundation in The Hague, and a member of the Foundation's Panel of Recognized International Market Experts in Finance, an Honorary Fellow and Emeritus Governor at the London School of Economics and Political Science, where he has also been Visiting Professor in the Law Department (2010-2013) and Member of Court (2012-2022), and a member at 3 Hare Court Chambers, where he served as Joint Head of Chambers (2018-2022). He previously retired from international law firm Allen & Overy LLP, which he joined as a partner in 1994 after 15 years with the leading Wall Street practice of Cravath, Swaine & Moore. He was the founder partner of Allen & Overy's US law practice and senior partner in the firm's global derivatives practice and has broad experience of a wide range of capital markets matters. He has acted extensively for the International Swaps and Derivatives Association, was a principal author of ISDA's master agreements and has acted as an arbitrator and mediator and has appeared as an expert witness in several high-profile derivatives cases. He is General Editor of the Capital Markets Law Journal (Oxford University Press), and his most recent book (co-edited with Carolyn Lamm) International Financial Disputes: Arbitration and Mediation is published by Oxford University Press.
He serves on the American Bar Association's Rule of Law Initiatives Board (chaired by former US Supreme Court Justice Stephen Breyer) and served on the ABA's working group on the rule of law and economic development (Chair), the Financial Markets Law Committee's working groups on amicus briefs, emergency powers legislation and Enron v TXU (Chair), the Financial Law Panel's working groups on agency dealings by fund managers and other intermediaries and building society legislation, the Federal Trust's working group on European securities regulation, the European Commission's study group, the City of London joint working group and ISDA task forces on the legal aspects of monetary union and the Financial Stability Board's Market Participants Group for Reforming Interest Rate Benchmarks.
Jeff is also a former Chair of the Society of English and American Lawyers (SEAL) and of the American Bar Association's Section of International Law, an elected member of the American Law Institute and a Life Fellow (and former Co-Chair, International) of the American Bar Foundation. He also served as a Section delegate to the ABA House of Delegates, a member of the House Committee on Issues of Concern to the Legal Profession, a member of the ABA Standing Committees on Specialization and on International Trade in Legal Services, a Commissioner on the ABA Commission on Ethics 20/20, a member of the International Bar Association SPPI Council and a Trustee of the IBA Foundation.
Recent awards for Mr. Golden, his projects and his law firm teams include Chambers of the Year 2022 (LexisNexis Legal Awards 2022), The Halsbury Rule of Law Award 2020 – P..R.I.M.E. Finance; The Legal 500 Inaugural Arbitration Powerlist 2018; Best Arbitration Development of the Year 2016 (runner-up), Best Published Arbitration Decision of the Year 2015 (runner-up) and Best Newcomer 2012 – P.R.I.M.E. Finance (Global Arbitration Review), Derivatives Law Firm of the Year 2009 (RISK), 2008, 2007, 2006, 2005 (Derivatives Week); FT Innovative Lawyers Award 2007 (Financial Times); and Capital Markets Team of the Year 1998 (Legal Business). He has topped the rankings for derivatives lawyers and drawn accolades from all leading law firm directories, including, among others, having been hailed as "Mr Derivatives" (Chambers) and "legendary" (Legal 500) and credited with having "written the law on derivatives" (Legal 500).
In 2017, Jeff was called as an Honorary Master of the Bench at the Honourable Society of Middle Temple; in 2019, he was awarded the American Bar Association International Lifetime Achievement Award; in 2020, he received the inaugural Lifetime Contributor – Private Practice Award at Law.com/Legal Week's Legal Innovation Awards 2020 ceremony; and, in 2022, he was appointed Queen's Counsel Honoris Causa.